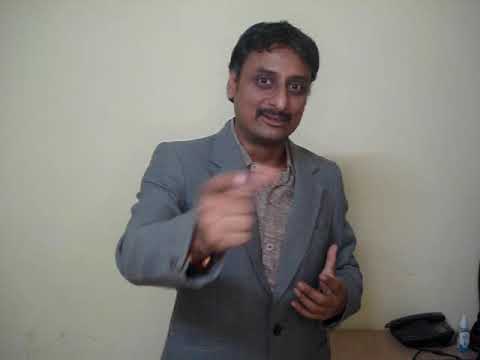 Hotels & Resorts Marketing Ideas Blog strategies @marketinghotel.in
Hotel marketing impress you and Hotel marketing for more profits more customers and more bookings of your rooms hello friends are you looking for a great Hotel marketing company in Gujarat who is very promising and result oriented then this article is for you because in this article we going to share you information contact address phone numbers of all those Hotel marketing professionals Agencies and freelancers in Gujarat offering very promising Hotel Marketing Services. They are expert into hotel internet marketing offline sales and reservations revenue management and social media marketing for the hotels overall marketing of Hotel ads complete advertisement publicity and reaching to the audience hair the list of peoples companies expert into hotel marketings and making Gujarat proud in the world.Hello, friends namaskar Gujarat Hotel marketing company information is Here for you. These Hotel marketing companies are experts in 360 Hotel marketing and they're famous and popular as Low fees and wow results. Read about best hotel marketing companies in Gujarat
Let me introduce myself my name is Amit and I am one of the hotel marketing experts in India and in this today article I am sharing with you about my hotel marketing services and list of best hotel marketing companies in India. I will make this article so interesting and useful for you so that you can save a lot of your time finding a suitable Hotel marketing company in Gujarat all the places. And I will also share with you the phone number you can talk to me also for your hotel marketing. Presently I am only doing to project in Gujarat one is in Ahmedabad and one is in Rajkot.
List of best Hotel marketing companies in Gujarat
1.Synergy Hotels & Resorts Pvt. Ltd.
This is one of the very promising Hotel marketing agencies in Ahmedabad Gujarat and they provide their services to all cities in Gujarat like Rajkot Bharuch Surat and many more hotels like Anand and nearby cities in Gujarat. They provide complete solutions for Hotel revenue Management Services Hotel offline sales and marketing revenue Management Services digital marketing services and Hotel SEO Services overall these are topmost companies in Ahmedabad for all type of Hotel Marketing Services.Address: 614, Devpath, Behind Supermall, Near lal Bungalow, Off C. G. Road, navrangpura, Ahmedabad, Gujarat 380006
2.Nueva Hotels & Resorts | Hotel Marketing Company In Ahmedabad
This hotel marketing company in Gujarat Ahmedabad provide a great solution for all those small hotels were looking for Hotel revenue management OTA marketing and online internet marketing solutions this company provide a very complete solution to all those peoples who are looking for Hotel marketing services in Gujarat the address is below you can meet them and discuss your hotel marketing project.Address: 401, Akash Complex, B/h Citi Bank, Near Municipal Market, Chimanlal Girdharlal Rd, Navrangpura, Ahmedabad, Gujarat 380009
3.MarketMyHotel.in- A Hotel Marketing & Hotel Revenue Management Company in India
if you are looking for somebody expert for your hotel marketing this agency in Gujarat provide solution to small hotels big hotels related to Hotel revenue management digital marketing and complete solution they are wonderful poor people and very professional people they have team of intelligent people were expert in to Hotel marketing so if you are looking for a good hotel marketing professionals to join your hotel this company provide a good hotel marketing services in Gujarat India.Address: # 9/10 4th Floor, 4D Square Mall, Motera, Ahmedabad, Gujarat 380005.
4.Hotshot Hotelier - Hotel Marketing Company in India
Digital marketing company Mr Parth was excellent person he has a great knowledge about Hotel marketing I have 30 minutes talk with him and he has given a guarantee to me that he can deliver results to all those hotels who are letting revenues if you are Hotel located in Gujarat and you are looking for a company who can increase your hotel revenues I think you should meet this company because this company provide a great results and great solution to all those were looking for increasing Hotel revenues with great marketing.Address: Palladium Business 303, 3rd Floor, Hub, Opp. PVR Cinema, Motera, Ahmedabad, Gujarat 380005
It is time to tell you about myself my name is Amit and I am one of the hotel marketing professional in India and I provide freelancer Hotel marketing services to anyone who want my help in increasing their total revenues presently I am handling very few projects in Ahmedabad in Gujarat and I am open to take more projects to anyone who is looking for a hotel marketing freelancer for all type of 360 Marketing Services I am very happy to associate with you I would like to tell you some project which I did in my past in Gujarat.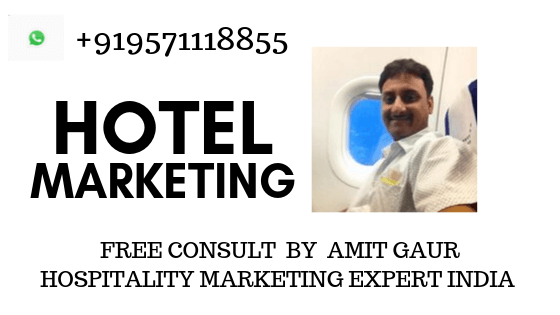 1. Shanku water park and resort
My friend I have devoted myself in lot of things into marketing of Shanku resort at Mehsana you can contact anyone and ask about myself I did a lot for their resort and presently I am also associated with them the owners are very good and I would like to say they have a great team so it is very easy for me to help them in the hotel marketing and set up their processes and standard operating processor you can contact this resort in Gujarat and ask about my hotel marketing references and my work you will find they are telling you the truth how to improve their Hotel Marketing Services with great consultancy and marketing strategies this is the project I did in the past.
2. Hotel La 365
Presently I am doing this project this hotel is located at CG Road Ahmedabad and belong to my friend Suchit Dave, presently I am doing his Hotel online marketing and these efforts I have improved their online room and that bookings with migrate Hotel marketing services which include digital marketing Search Engine Optimisation search engine services and many more like email marketing WhatsApp marketing SMS marketing contact in travel agencies and do the type and many more like revenue management online travel agency.
3. Rann of Kutch
I have given my consultancy and marketing services to Rann of Kutch in Ahmedabad you can talk to Lalu and sons which have office in Ahmedabad Mr Agrawal about myself.
4. Motel the village Rajkot
This resort is located in Rajkot in Gujarat and I have already provided my marketing and consultancy services in the past they are one of my client and you can ask my reference how with the help of my hotel Marketing Services I have increased their customer satisfaction and more revenues now I provide 360 total marketing services including digital marketing email marketing that side marketing Facebook social media marketing at everything.
Overall I would like to tell you now what are the services I am providing to the hotels in Gujarat in term of Hotel Marketing Services
1. Managing their online travel agency partners,
2. Managing their Hotel website and doing regular Search Engine Optimisation and search engine marketing
3. Hotel social media pages and posting something interesting and creative related to the audience.
4. Managing Hotel online reputation management on Google and different search engines and social media platforms.
5. Contributing my skill and knowledge towards operations and making different events and holiday packages and market that Packages on search engines.
I would like to tell you about my fees and charges I charge per month only 10,000 rupees in that these all services is been provided I take very limited projects but I would like to give you a guarantee if I am doing your project there will be a success definitely.
Overall if anyone, like to contact me here, is the contact address and phone number of mine you can contact me thank you very much and attitude for readings about best hotel marketing companies in Gujarat and about one of the best hotel marketing freelancer in professional who can help you increasing your hotel revenues in very low price and cheap price.
Best digital marketing companies in Gujarat
Hotel online revenue management companies in Gujarat
Revenue management companies in Gujarat