Read how we increase Hotel Official website Bookings
Namaskar, Hotel managers and Hotel owners in India, my name is Amit and my company provides very promising services increasing total revenues with the help of our expert Internet Marketing Services. today I am going to share with you little information about one of the very promising services. "How we increase Hotel Official website Bookings "You must be thinking who I am?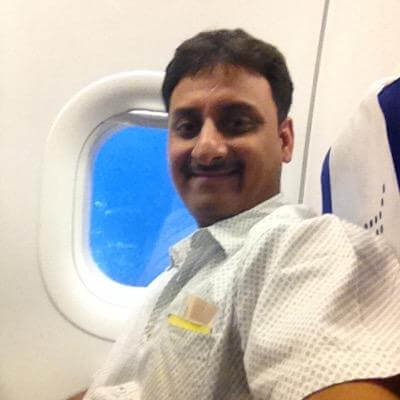 I would like to tell you about in 2 lines my name is Amit I am from India I run a small company that provides a solution to the hospitality industry increasing website direct bookings and consultancy food and restaurant. We are providing our services in India and abroad and in this article, I am going to tell you about how we are increasing Hotel official website bookings with our unique services and expert internet Marketing Services.
How we increase Hotel Official website Bookings!
Our method is online influential internet marketing to all those customers who are booking your hotel rooms online from any other Booking source. It may be OTA, travel agencies or any other sources. So our main target is to motivate and create an online presence and online knowledgebase for your customers to book a hotel room directly from you.The idea is to get More Direct Booking at Your Hotel reception , reservation team or from your hotel official website. Because from third party room booking you are paying commissions, our's motive is to reduce your commissions and motivate the customers to book a hotel room directly from your official Hotel website or directly by talking to your salesperson or maybe to your hotel reservation department.
Believe me, my team had achieved success increasing website traffic and increasing Direct customer inquiries and leads before booking the hotel from any third party booking source.
I know my statement will not motivate you because you listening on a daily basis by many companies that we can able to increase your Hotel revenues. But I would like to tell you nobody will give you in writing that either we will increase your Hotel Direct revenues or we will not take our fees.
Now let me first tell me about what are the process and techniques we going to use increasing your hotel direct booking and motivated all the customers to book a hotel room directly from Hotel not from any third party agency what is our strategy and details I am going to share you just below.
1.  We will be creating a subdomain and Add Our Google MARCOM.
2. We will verify your business from Google and search engines.
3. We will be creating a booking engine for your Hotel, which generates leads and queries directly to your Hotel reservation department.
4. Our expert will work regularly on your booking engine and make your booking engine visible on search engines.
5.  Our expert will divert traffic on your website we will divert customers on your website so that you will have more inquiries phone calls and more of direct bookings inquiring.
Now, very quickly I would like to tell you about our fees and charges because that's more important.
A.Search engine verifications and setup fees and customize booking Indian fees: 15000.00 
B. Every year search engine verifications and server fees       10000.00 
C.  Every month our fees                                                                2--6 % Of revenues we generate for your Hotel
My Phone NUmber is +919571118855  Email Id  amigaur25@icloud.com
presently this service is only applicable to all the hotels above 40 rooms and 5-year-Old Hotels. And there will be a very interesting offer for all those early bird 10 first hotels. We going to settle all the amount you pay for search engine, Booking Engine, and Server.