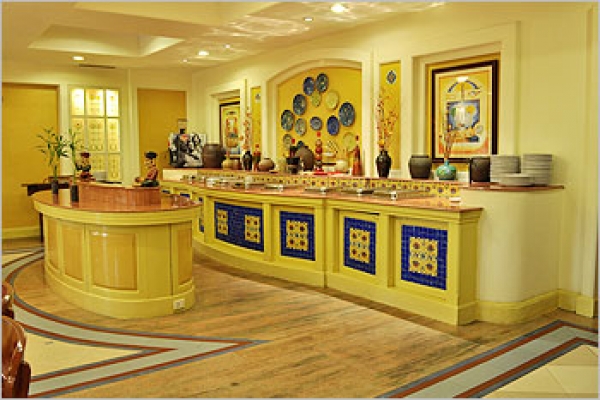 Topmost culinary food chef consultant INDIA chef Amit gaur
Meet chef Amit gaur from India. One of the topmost culinary food chef consultant. Promising services and reasonable price fees. Ladies and gentlemen I would like to tell you about chef Amit gaur and about his consultancy Services to all those who are looking for a chef consultant to improving their food business visibility quality of services and standard of food quality.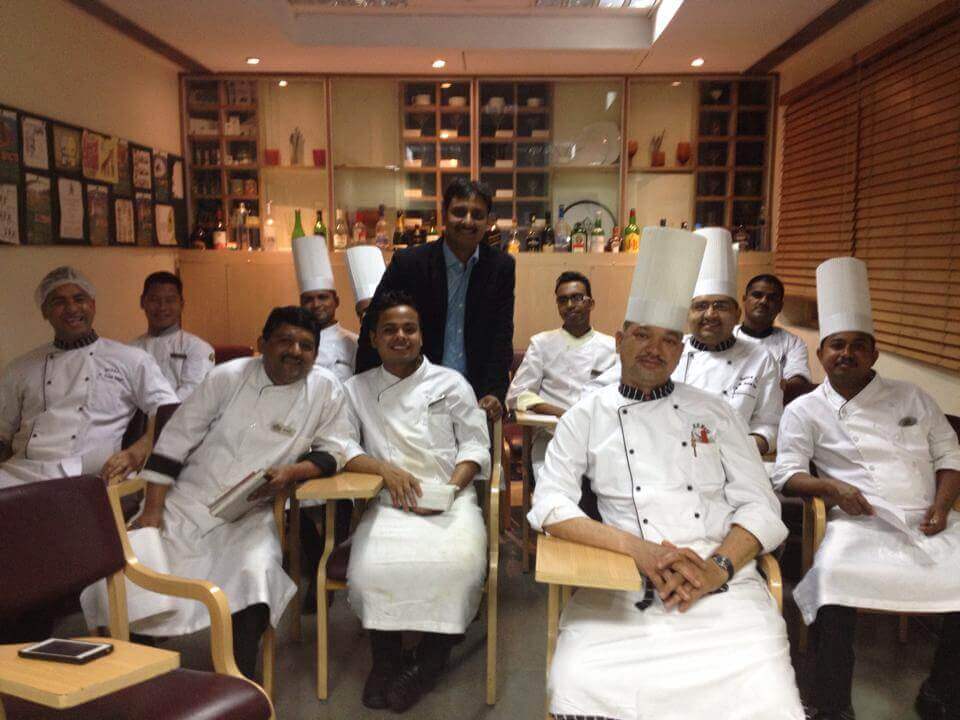 The scope of chef consultant 
Normally there is a very wide role behind a chef complete a good consultant will definitely increase your business profitability and make your food quality standard high, selecting a perfect shape consultant is a difficult task because every consultant will tell you whatever they did in the past, which really does not matter for you, the more important is what he can do it for you in future that's more important that is the reason I am sharing your information about this personality and about his services. He is out of the box versatile personality in India he is been working in this industry from last 18 years and he is been behind many successful Food owners in India. Phone Number +919571118855  email chefamitgaur2003@gmail.com
I would like to tell you about some of his past projects 
1. Madhuban spa and resort 
   Madhuban Spa Resort is a beautiful resort in Gujarat and Chef Amit was the first reopening for direct and chef in charge appointed, he told me my general manager mr Guru, is really a good person, but he doesn't know the luxury hospitality because he never worked on bigger properties he told me to reduce the prices of the Buffet, and I said no to them I said let me increase more luxury food into the Buffet not reduce the price. Today Madhuban Spa Resort is doing very well in Gujarat it is only just because Chef Amit Gaur good food now this hotel is become famous and popular in Gujarat very fewer people know that Chef Amit Gaur is the person behind the success of this Madhuban Spa Resort in Anand Gujarat. 
The list is very long, believe me, Chef Amit Gaur is very down to the earth personality, he is with a lot of creativity and you reach with him with any problem he will find a solution that he will tell you or he will get it done for you. 
You must be thinking that why I am talking so good about this definite because I have recently used his services I have a beautiful restaurant in Jaipur city in Vaishali Nagar by the name of rock the salt I am the owner of the restaurant and my restaurant is not doing well I tried many things I have to meet with Consultants to see their advice but overall I have to pay a lot of money and the results are not what is expected I need this gentleman and he helped me in such a way that believe me today I have no time my restaurant is full you can anytime call me I am the original person writing about chef Amit gaur. 
I would like to tell you to give reasons why I find he is the best consultant in India. Phone Number +919571118855  email chefamitgaur2003@gmail.com
1. He provides complete solutions, all type of food business restaurant cafe Bharat consultancy which includes, kitchen designing, restaurant menu planning, standardization of recipe, staff trainings, marketing strategies making, online internet marketing execution, something which makes him what are the topmost consultant in India everybody is looking for great marketing and chefamit provide excellent solutions for restaurant food business marketing also, I am sure you also agreed with me our food is very good really need good marketing and brand visibility and for that believe we chef Amit is the only one name in India who can solve your problem in low price and with results. 
2. The best consultant and chef in India because his price and fees are the very stupid reasonless. You told us I am doing this service is not making money I am sharing my knowledge to my brothers and sisters. 
Anyway, I am sure now your problem is been finished and you're looking for a consultant at chef from India who can solve your following problems which are below and sure I answer your question. 
1. chef consultant in India for quality improvement of the restaurant business .Phone Number +919571118855  email chefamitgaur2003@gmail.com
2. If your food business is not doing well and you need a consultant and a chef to increase food quality and Train Your peoples to contact chef Amit. 
3. If you think your staff needs a little training on the latest concept of assembly call Chef Amit, will teach and Train Your peoples. 
3. Restaurant in kitchen designing, this subject is very easy for him to contact me 
4. You have a beautiful restaurant but you are not making money you want marketing help contact Chef Amit. 
5. You do not have good qualified people, normally Chef Amit recommends, highly skilled manpower and it is free of cost services. 
Overall if you're looking for topmost chef and consultant in India you must read about Chef Amit God and if you have any time meet him to talk to him and discuss your project I am sure he going to provide you some best consultancy to make more money and more famous for your food business restaurant in India. Phone Number +919571118855  email chefamitgaur2003@gmail.com
To be very helpful for all those who want Indian chef from India this information is very useful for all those who are having a beautiful Indian restaurant out of India and they are looking for a chef from India who can come teach their peoples and make a good Indian men Chef Amit GAur is one of the versatile personality and I have recently work with him and I really appreciate his work towards my project and I recommend to everyone that if you have anything problem related to food business do not leave the Home Chef Amit is always here in India to help you and support you he is outstanding fantastic and lovely personality and a chef in India I have ever met.