Seven Hotel Marketing New Idea 2018-2019
Seven Hotel Marketing Trends for 2018-2019 
2018-2019 technology driven Hotel marketing impacting more revenues for Hotel operators. Everything is changing surrounding us, the concept of Hotel marketing has changed. Gadgets and technologies, are more trustful, information source of individuals. I would like to share you one example, in Mumbai, there is one hotel, which is, adjoining to, international Airport, the hotel has 500 rooms, the hotel has a big presence physically, when you enter into airport or when you exit from the airport. There is a big appealing presence, of that Hotel, unfortunately, they have not worked, on online presence, and due to this, they are not able to maintain healthy hotel room Occupancy. This is the clear examples, we need to change our marketing strategy as per the Trends going in the market, in very simple line, if you are buyers, are online, as a business owner, you have to make your business presence online. Today we are discussing about seven Hotel marketing trends.2018-2018. I will be sharing you about one personality from India who has changed the hotel Marketing concept and has made few technology and softwares to make hotel marketing easy and result oriented. He has applied technology and Hotel marketing philosophy together in one project. Let's start, exploring new Trends for Hotel marketing. 
It's always interesting to look back on the trends that were predicted for the previous year and see how things panned out. We were told video would dominate; mobile use would surpass desktop; reputation management would take off, and that print media wasn't dead. While the last one is still up in the air, for the most part, those hit the mark or are well on their way.
So, here we go again. Feel free to check back in at the end of the year and let me know if my batting average should put me into the All-Star game or have me sitting on the bench. 
1. OTA Advertising ( online travel agent ) 
   OTAs have become synonymous with high fees, large percentages of business, and just overall market dominance with large ad budgets. For most properties, if you're not playing ball with the OTAs, you are either in extremely high demand and don't need to or you don't have a clue. In recent years OTAs, specifically Orbitz and Expedia have introduced their own ad platforms. This isn't necessarily new (and Orbitz was acquired); however their capabilities and importance in the advertising channels are increasing rapidly. The latest trend in hotel marketing is to use latest gadgets and technologies which are helpful for increasing online reputation because if you have very good online reputation on OTA platforms your problem for increasing Occupancy and revenues for the hotels will decrease day by day. You can use ( WIFICRM) software, into your marketing strategy, this software is one of the best hotel Marketing software for increasing Hotel online reputation marketing. If you have this software, your first marketing strategy will be completed. 
2. Experiential Marketing ( trends 2018) 
   It is not new word, mostly on the hotel operators know how to perform experimental marketing, fnb department, you can start doing experiment marketing for your hotel for setup more footfalls. You can plan, fnb food festivals, different new menus, cooking classes, overall start doing something fmb activity in your hotel on daily basis. Used ( Hotel MARCOM Software ) suggestive, this software will make your information broadcast target audience marketing. Experimental marketing is the latest trend for Hotel marketing nowadays this Marketing concept has no standard operating procedures you have to try something new for your potential target audience to attract . Maybe you fail, but nevermind, try again, you will success. Train your hotel staff, on digital marketing, used there 15 minutes daily, for performing your digital marketing. Believe me this is the latest trend involving everyone in the digital marketing will create update x axis for your marketing efforts. 
3. Start using referral programs 
   You can use any professional information technology company help and you can create your own referral program software. You Can attract more customers and you can set up a great marketing with the help of refer programs. This is one of the best marketing trend in 2017-2018-2019. This Trend and Technology is been using by many OTA. And they are getting a great success. It is just investing your time patience and little money for development of your own refer program. You can contact to Mr Amit.+919571118855 ( mobile Number) he provide Hotel referred programs and software development. In very reasonable price in India. 
4. Content marketing 
   Mr Amit has introduced a software for Hotel marketing, this software has a joint programming of content marketing as well as target audience marketing. You can try watching demonstration of this software, this software going to be very very helpful for your hotel content marketing the softwares comes with guarantee and promising results. You can generate more directly with the help of content marketing and this software is very unique and helpful. You can contact to Mr Amit.+919571118855 ( mobile Number). Purpose live demonstration. 
5. Trainings & guest satisfaction 
   The latest trend of Hotel marketing is to look after your guest well, develop a marketing strategy that your guest who is staying at your hotel is start doing mouth publicity about your hotel to their friends and families. This is one of the viral Marketing concept and latest trend from last 20 years and it will remain the same to next hundred years. Provide training to your hotel staff so that they will increase get satisfaction, equipped tham with technology and gadgets, which our guest friendly, use the technology which can increase your customer satisfaction. Again,You can contact to Mr Amit.+919571118855 ( mobile Number) he has developed, guest experience software. This software increase customer satisfaction, and decrease Hotel guest complaints. Thats what you want right ?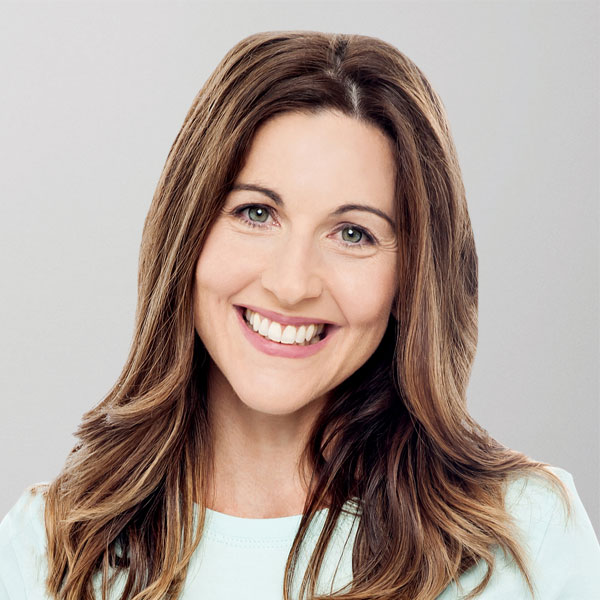 6. Social media platforms 
   Use social media platforms on daily basis, be active on social media, an update everything which is happening at your hotel on social media on daily basis, if it's possible do it twice a day. This is one of the latest trend for Hotel marketing. 
7. Concentrate on Mice and banquet 
   The latest trend for Hotel marketing is now shifted from hotel rooms to Banquet marketing. You can use softwares made by Amit for marketing banquet and weddings. Focus your team for this segment marketing. Because, if you have a banquet function for 500 peoples, it means, 500 peoples are visiting your hotels and exploring your hotel services, it is also a very good marketing, you do not need any other marketing if you focus on banquet Mice And wedding sections increasing revenues and marketing. 
Conclusion : The latest trends,2018-2019 hotel marketing is 
1. Look after your get well so that they will perform mouth publicity for your hotel. 
2. Equipped your hotel staff, latest trends training, modern gadgets and Technology. So that they will increase customer satisfaction. 
3. Invest in technology and make your presence online more than offline. 
4. Be active on social media, everything whatever you are doing in hotel must be live on social media. 
5. Create FNB programs, for experiment marketing, plan every month new activity in FNB departments, which will  lead more footfalls. 

6. OTA marketing & management 
7. Try watching demonstration of Mr Amit Gaur project for Hotel marketing base on latest trends.
Let's say you have a choice between reading a page of content and watching a two-minute video. Both have the same exact content. I don't know about you, but I'm all over the video. More hotels are now taking video to the next level by curating or assembling existing online videos and presenting them in an organized fashion.
For example, if your hotel is near a major attraction, consider gathering existing videos and images from other sources and setting up a page on your website devoted exclusively to that venue. We aren't all located in Orlando, but every town has some unique aspect it can highlight. Just be sure to credit the sources.
For those of you who still think videos are ineffective, check out some of these stats:
The average person retains about 95% of the content from a video versus 10% when reading it.
60% of people prefer to watch a video, given the option.
Video promotion is proven to be 600% more effective.
And here's the big one. The average website visitor spends 88% more time on websites that offer vid
 Everyday some new trend coming to Hotel marketing but the moral of the story is hotel marketing has really changed in last 5 year technology-driven Hotel marketing are more successful rather than visiting to the places and telling about product and services. Focus 1 banquet and wedding segments, are the latest trends for many hotel operators now a days because they are making more revenues from the Banquets and effective.
More About  Hotel Marketing 
Hotel Marketing Companies INDIA
Reputation Management Hotel Marketing
Hotel Markeitng By Tripadvisor
Hotel Marketing Company in Delhi
Hotel Marketing Company for Digital Marketing
Hotel Marketing Company in Jaipur
Top Best Digital Marketing Company For Hotel in India
Top Hotel Marketing Companies At Delhi
Seven Hotel Marketing New Idea 2018-2019