Hotel Google Marcom ( Free Hotel Online Marketing )
 Yes Google MARCOM is a WOW Tool for Hotel Restaurant Marketing .........
Just for your little information about this software and Technology and the latest hotel marketing practices.
What is Google MARCOM? (Marketing Communication Manager )
This is a SAAS software, with Yearly license fees and just 3000/- rupees per month maintenance cost.WOW, He will Make your Hotel Famous. 
Just speak in front of the software about your Hotel products and services. Like about your banquet, weddings, buffet, social events, hotel rooms, kitty party, marriage garden, special food festivals, etc. 
This will instantly be published, on Google search. Very simple and easy, daily basis speaking about their department offers, discounts, promotions, in front of the computer, and after some time come on the Google search result. After Some months Only Your Hotel Brand Every Where in City On Google, Increased Leads for sure.
What are the benefits of Using Hotel MARCOM? 
There are many benefits to the hotel operator. You will increase your hotel online presence on Google on a very big level without any third-party digital marketing company or agency. It is one of the advanced technology program made by Amit Gaur. A hotelier and Hotel professional and innovative Hotel digital marketing expert.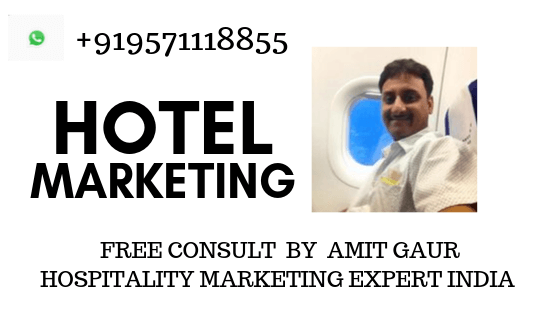 Fnb manager & executive chefs now easily increase their banquets, wedding, MICE  & Restaurant revenues. Yes, This is a Very easy and Too effective way made for Hotels F&B departments.
The only requirement is ( ( Educated Hotel staff + daily 5 minutes we will speak in front of our platform regarding Hotel & their today's product and services offering to Guest  ) that's it.
Rest everything Our Platform will do.
The easiest in a simple way of making your food, venues, Peoples events, offers, promotions Famous Online.
Just speak about your department offers , Discounts, Food restaurant, wedding venues? In front of my software. That's it  ...  we will promise you to make your hotel brand famous in City  . A new Software for  Making Hotel Famous on Google  
This Tool  Has an Outstanding performance increasing Hotel Online Presence.
1. Visibility of Hotel venues Online 
2. Visibility of Hotel Restaurants Online 
3. Visibility of Restaurant food online 
4. Visibility of Hotel Banquet & spa 
5. Visibility of Hotel Bakery & outdoor catering 
6. Visibility of Hotel Wedding venues 
7. Visibility of Hotel Corporate venues 
8. Visibility of Hotels daily buffets 
Our system and Method is solid and full Proof. This System Specially Developed for Hotel staff and Hotel departments for creating and contributing Hotel product and services of online visibility on a very bigger level Without Leaving Hotel Departments. Say goodbye to 3 Party digital Marketing agencies and Doubles The results
System Knowledge
Software convert, speech into text and then published the same Information content on google search .Ex. Your  Chef Speaks About His Sunday Brunch, fnb Talk about Banquet event sitting in their Offices in free time and submit into the system sooner this will come on google search & Browser. Ex: Sunday Brunch in Jaipur Your Hotel Name / Brunch Menu / Direct Ph Number of FNB cames .over all More booking and leads.
Easy: Free : Unlimited: Quick Results Vs Say goodbye to 3 Party digital Marketing agencies and Doubles The results
We provide training + Technology+ support+ monitoring = Results = Revenues+ leads+ footfalls.
My name is Amit, A Hotel Professional  & IT Scientist.I have Made Many Project and Softwares For Increasing Hotel Revenues & Guest Complains Management
Let us talk if you want more Information on  +919571118855
Write Email to me Contact Amit Gaur by Email Click Here  
Cost Of Software 
A. Security Cost + One-time Installation + Monthly 3000/ RS