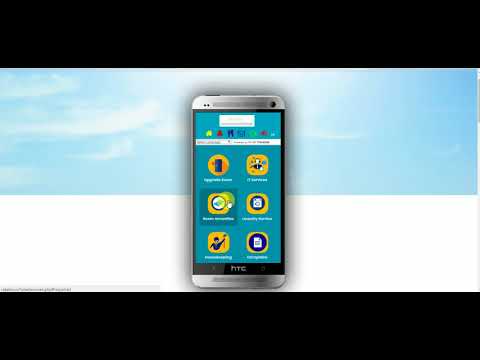 Read about How You Increase Hotel revenues | marketingHotel.in
TripAdvisor Ranking formulas & secret 
From last 10 years,I and you Seen many post on Google Search About ( how to improve tripadvisor ranking ) frankly opinions, none of the technique is very effective and always result sure  oriented. I am sure you are also facing and looking for solutions how improve TripAdvisor rankings ?. We have done RND on 17 hotels, different categories and different cities. and we  have developed A standard operating procedures for increasing tripAdvisor rankings. These (SOP) will be every time give you results as increasing number of positive reviews at TripAdvisor about your hotel and services, as well as, increasing your rankings among hotels in your city.
TripAdvisor rankings are not improving of hotels because Practical and realistic reasons stopping hotels increasing TripAdvisor rankings. The formula is revealed how you can hundred percent increase TripAdvisor rankings. Look after your guest well, be honest with your customers, used wisdom Science and Technology.
You can also contact us after reading this information about review management, we can show you live demonstration how to do it.write a email hello@wificrm.in
. 
To implement standard operating procedures for increasing TripAdvisor rankings there are few do's and don'ts.  ( Read More How Hotel Fight With OTA)
So firstly I am sharing you what are the points, which stopping you to increase TripAdvisor rankings. 
: Identify, type of customers staying in your hotel, if your hotel is corporate hotel, you should apply a different strategy increasing TripAdvisor rankings, if your hotel is a comfort hotel, then, different technique is been used for increasing TripAdvisor Ranking, overall you have to identify, which type of customers staying in your hotel, intraday strategy increasing TripAdvisor I will help you don't worry this article will tell you all about how to increase TripAdvisor ranking in a very efficient and result oriented way. Software For Tripadvisor Ranking ? Read More
Points in your Hotel which are stopping your TripAdvisor Ranking 
Reduce negative reviews
The first step you have to implement is to reduce , negative reviews published on your TripAdvisor, and this can only be done by looking after your customers and solving your customers problems within the hotel premises, make a standard operating procedures to solve the hotel customers complaints and request within the hotel premises, reduce negative reviews if you are really want to increase your TripAdvisor ranking.One way to reduce negative reviews online is to integrate an in-stay survey solution. Many hoteliers encounter situations where guests are unsatisfied with a specific service or experience during their stay. By implementing an in-stay survey, hotels can recognize the need for service recovery whilst guests are still on property.
A. You are not providing, promising services to your customers, you are just providing, normal, and ordinary services, due to this, customers are not feeling wow in your hotel, that is the reason, after guest checkout, they are not writing about you. 

B. You do not have any proper system to setup authentic database of your customers, due to this, you cannot set up a communication with your client on email or SMS after they check out, due to you have wrong communication details,( wrong email ID, enter by Staff, or given by Guest ) results are not coming good for TripAdvisor rankings. Because you are not able to reach them, how would you convenient to write a review about your hotel experiences. 
C. You are very over smart, you are playing, with TripAdvisor algorithm. Mostly hotel managers and revenue managers in India, believe they are the smart, by putting, bean bags with motivation by money or bribe, they increase  tripAdvisor ranking, but they are wrong, tripAdvisor has solid algorithms for monitoring and controlling this type of frauds. There is a way, but many people doesn't know that, don't worry I will tell you how to increase TripAdvisor ranking, first you read what are the points which are stopping you increasing TripAdvisor. This going to be very important for increasing TripAdvisor ranking for any hotel in the universe. 
D. Untrusted softwares and technologies with bAd reputation IP, hotels are using software for sending automation emails, to the customers and asking about feedback and TripAdvisor reviews, due to, reputation of IP of many softwares who are used for email marketing is bAd, reason the emails are going into junk and Hotel guest or not seeing those emails and writing reviews. 
The conclusion is, tripAdvisor Ranking increased by, positive reviews written by your hotel guest, and your hotel guest will write a review when you provide something extra ordinary wow services to him, and to create about services you have to follow the steps and SOP implementation at your hotel.
1. Provide WOW remarkable service
For hotels, guest is God heavy metal has training managers, everybody who is in the hotel looking forward to make customers happy, but the main problem is the Many Hotels Failed with few Guests to make tham Happy and WOW is Due to bad communicate, i'm not able to understand Hotel Guest requirement from Hotel while he is staying .Your gestures don't need to be lavish, but it's the small details that count and that guests notice. By leaving a little note to welcome your guest to their room along with a complimentary piece of chocolate, you're instantly providing a service that a guest would be more likely to write a positive review about. Do not force your Guest, just show them wonderful service and use appropriate Technology you can able to reach him and request him to write a review after the check out from the hotel.Software for Hotel Guest Experience ? Click Here
2. Be true to your brand
This type of issues are happening more when customers are booking from online website, pictures of hotel rooms, our life bride and groom pictures, motivated crafted and best photograph skills, but when customers reach to the hotel room and EC his room is like , Wife 10 year old live with me , never cheat, your customers, always add real picture of hotel rooms, Sell only what you are providing to your customers Know who you are. It's not about being the most luxurious, it's about having a clear vision about your brand and ensuring that is conveyed to all of your guests.
3. Be honest
This world not only applicable for TripAdvisor ranking this word is applicable for living a good life also.Don't promise guests anything that you can't deliver. It's best to be honest than over promise and leave guests underwhelmed. Surprise fees don't result in happy guests either so ensure you are transparent during the booking process and don't present your guests with any extra charges when they are on property. Whatever you have decided to provide a customer while stay deliver it with honestly, do not compromise with quantity.
4. Mobilize team
Provide trainings to your customers facing Guest is the important factor nowadays .Make sure you involve all departments in creating a guest-centric culture at your hotel. You will see greater results when all members of your organization are focused on making the guest happy. You can use, latest technology with setup a communication between a hotel guest and hotel staff, this technology is very helpful for creating guest experience and increasing TripAdvisor rankings because the technology will capture Hotel guest email ids and phone number you can communicate him, and asked to write a review, after guest checkout from your hotel.Software for Incressing Hotel staff Productivity

5. Offer great value
Always believe, every customers who is coming to your hotel has many options in your city. You should be always thankful to the customers and Hotel guest who has selected you from many options in the City. It is not your hotel is best it is both the customer has choose your hotel to stay , this time at your hotel, if you cannot look after him well, leave TripAdvisor ranking a side, you start making losses in your hotel business,A common negative theme in reviews is when hotels don't offer good value for money. Instead, if you can, offer some generous extras such as free Wi-Fi or an upgrade. If you are giving free Wi-Fi service , you can use WIFICRM , Great tripAdvisor ranking increasing software, and you can monetize your hotel Wi-Fi, same time increasing TripAdvisor rankings. This software has a system, to segregate happy guest and unhappy guest, then performing automated email and SMS feedback request sender, happy customers TripAdvisor, unhappy customers for you to provide service recovery. You can see the demonstration video here, how the software increasing TripAdvisor rankings with the great formula developed in India. 

6. Do it with passion every day
Motivate your hotel staff, tell them exactly how TripAdvisor ranking is helpful for your hotel branding reputation and increasing revenues, Teach them and told them, tripAdvisor is one of the biggest platform for the tourist and travellers in the world, if any negative comments has been published on TripAdvisor it means shameful for the team who are present in the hotel for working 14 to 15 hours and still a customer has gone unhappy and wrote a Bad review about their services.Find employees with a 100% positive attitude and the skills needed work with the public and ensure everyone treats the guests as though they are family in your home.
7. Empower your staff
Staffs are the assets, if your staff has decided to increase your TripAdvisor rankings you do not worry it it will happened,Train and motivate your staff so that they feel able to resolve any issues before they escalate to online complaints. If possible, give them the authority to go the extra mile when resolving issues without having to consult their line manager first.

9. Listen to your guests
Use WIFICRM , the latest technology developed specially for TripAdvisor rankings Guest Intelligence from online reviews and guest satisfaction surveys can bring areas to a hotel's attention where operational and service improvements can be made to make guests happy. It is extremely important to listen to your guests in order to enhance the experience and overall satisfaction. This software is very helpful and trusted by 50 hotels in India. This softwares only limited edition
10. Encourage guests to leave a review
When your guest is come at reception for room check out, speak with him 5 minutes, never speak about Hotel stay, use modern psychological impact  on your customers To write a review without you tell anything to your customers add TripAdvisor Train staff on the importance of encouraging guests to leave online reviews whether for example, during check out. Hotels also have the option to register for the TripAdvisor Review Collection Program. This allows ReviewPro clients of the Guest Satisfaction Survey to embed the TripAdvisor review form into their survey which in turn builds review volume and boosts rankings. 
TripAdvisor ranking formula 
Hi I am amit Gaur I am from India, I have made something very unique and different standard operating procedures for increasing TripAdvisor banking and presently I am helping many hotels and resorts for increasing TripAdvisor ranking. I provide a free of cost information sharing who are looking for increasing TripAdvisor ranking. From last 10 years there are thousands of information about how increasing TripAdvisor rankings but you can watch this video, this video is being made after many research and development how anyone can follow these steps and standard operating procedures to increase TripAdvisor.