Best food consultant India Meet chef Gaur he will solve your all food and Restaurant problems
Learn more about Chef Amit Gaur Restaurant consultant services India. Chef Amit is India best executive chef and consultant. He is having 16 year of working experience star hotels in India. He is the person behind many successful restaurants in hotels. he works with Taj Hotels, standalone luxury properties and established many restaurants from pre-opening to one of the best restaurant in the City.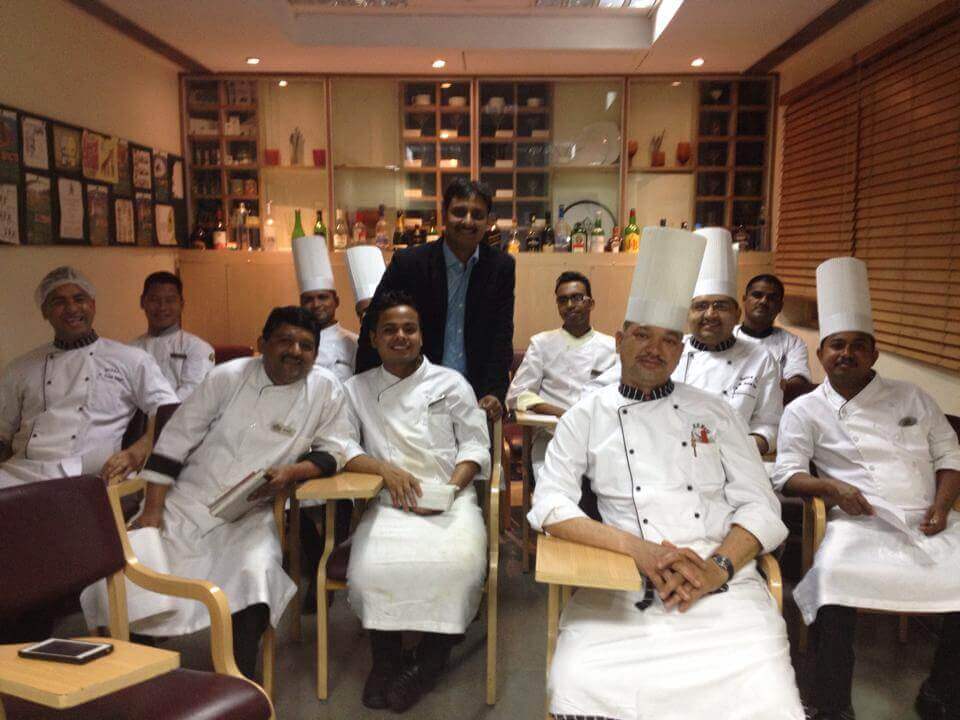 He will be very helpful to all those who are suffering and required the following services. 
1. Consultancy and advice before opening a food outlet in India. 
2. Consultancy in advance restaurant kitchen designing. 
3. Consultancy and expert advice selecting Kitchen Equipmentsfnb crockery and cutlery and creating all the Purchase requirement list. 
4. Consultancy if your restaurant food cost is high 
5. Training of your present restaurant staff regarding new concept fnb. 
6. If your restaurant and your food business are not making money just because marketing he is the right person in India to help you because he is also India one of the best hotel internet marketing expert. contact him on email 
Overall he is one of the best food consultants in India and providing his services to all those who want promising services as a restaurant consultancy or advise increasing food business.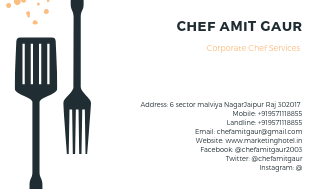 We have interviewed him and ask why your restaurant and put consultancy is best in India and why people will choose you from any available in the City. He told us 6 reasons why anyone trusts on Chef Amit Gaur food and Restaurant consultancy in India. 
 He told us the reason he is the best food consultant in India because he is the only consultant who will work on the shop floor with your present team. Normally the consultant only does paperwork but my team and I will work closely with your present team and get everything done what we have consulted you. 
2. The second reason he told us he is the best food consultant in India because none of the consultants will teach your restaurant staff how to market their product and services to the target audience in the city with the help of internet marketing. In every restaurant consultancy hi provide free of cost internet marketing training also with this Unique Consultancy his all the projects are not suffering due to lack of marketing brand visibility and sales and marketing every food business starting with good vision and then convert into a money-making business, many restaurants are not able to achieve what they have been expected just because of poor marketing and he told us internet is one of the powerful medium and if we teach cook, waiter, captain, restaurant manager, how to perform digital marketing they will definitely increase revenues and we have many past experiences and success stories where we have to teach restaurant staff about digital marketing and them are doing very well that is the reason if you take our consultancy for your restaurant we will guarantee you do not need any internet marketing professionals companies anymore we will teach your cook waiter captain, every one. contact him on email 
3. The third reason he told us he is the best food consultant in India because he will introduce new concept in your restaurant which will different and unique from others it is been noticed from last many years that consultants are following the same concept due to this the competition in the market is being created and all the projects are not making profits if you consider my consultancy we will give you the latest Concept for restaurant which basis on health taste and fast service.contact him on email 
Overall we find chef Amit very promising and very passionate to achieve the results. We have meet his team, all the team members working with Chef Amit are well educated and they are also passionate with a lot of Ideas Innovation and all the employees are process driven system driven everybody to speak about system process training I am sure whoever using his consultancy for his food business definitely getting benefits. If you are also planning to open a food business restaurant cafe or you want to change your present restaurant menu you can contact Chef Amit in India he provides his services to all cities and states in India. contact him on email 
Following services we provide in food and Restaurant consultancy in India 
1. Restaurant menu designing 
2. Restaurant menu recipe standardization and training programs 
3. Restaurant menu recipes food costing and presentation training 
4. Restaurant menu recipes pricing and costing 
5. Restaurant menu recipes, stock inventory and indenting system 
6. Training of restaurant staff 
7. Teaching restaurant staff internet marketing and make them capable as an expert digital marketer contact him on email 
8. Food photography and publish on the internet contact him on email 
9. Pre-opening post open great idea restaurant 
10. Banquet menu and costing 
11. Staff training on food and hygiene 
12. Staff department wise training and progress mapping 
13. Providing manpower and continuous audit on wastage contact him on email 
14. Food safety law implementation at restaurant 
Overall I am sure I have share you all the information about one of the best food restaurant consultant in India and I have share you his contact detail services and his commitments and the reasons why he is the best food consultant in India. If you have any work related to your restaurant you can contact I am sure he is the right person in India to help you instantly as per your restaurant food business requirement. contact him on email