Hacking Trip-Advisor Ranking for More Online Room Booking 
Hacking tripAdvisor Ranking for Room Booking 
How you can increase TripAdvisor ranking is here Dude, by Amit Gaur.A hotelier and it scientist. 5 unique ideas for increasing positive reviews about your hotel from Hotel guest at TripAdvisor. This is something new for the people hunting solutions for TripAdvisor rankings google
If your hotel increase tripAdvisor rankings, unable to reach on first page at TripAdvisor definitely it will increase your hotel visibility across the world as well as in the City. Today we are sharing the best practices for the hotel years and the revenue managers to increase TripAdvisor rankings. We will make it very simple and very easy to increase your TripAdvisor Ranking . We will be sharing you some unique ideas which are tried and tested and always results increasing of positive reviews on TripAdvisor, and very helpful for increasing TripAdvisor rankings for the hotel.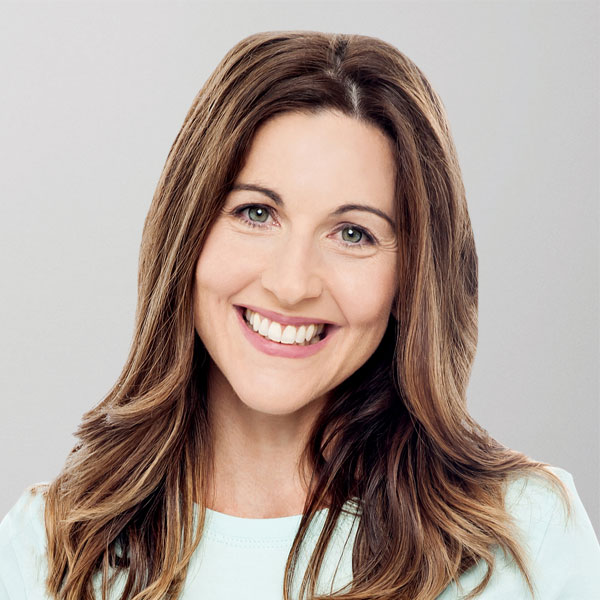 We will not discuss all the stories already published on Google how to increase TripAdvisor ranking we will share you something very unique, ideas which are very helpful for hotels increasing TripAdvisor ranking. This article will be very helpful for revenue managers and Hotel operators who want their TripAdvisor rankings to be increased let's begin. 
Idea number 1 
For increasing TripAdvisor rankings you have to ask your customers to give the review, correct, to implement this step towards increasing your TripAdvisor rankings you need to think. 
A. Email ID & phone number of your hotel guest 
B. A system or software you can send automated request to your customer asking, to write review about your hotel on TripAdvisor. Actually, to increasing TripAdvisor reviews you need positive reviews. Again, you need a system, which can defined between unhappy customers & happy customers in your hotel. If you are asking happy customers to write about your hotel, the yield is very less. At the same time, unhappy customers, will definitely write about you want TripAdvisor. To solve this problem, we have one solution. And the solution is Hotel WIFICRM Software. Just to tell you more information about this software which increase TripAdvisor ranking and very good idea the video is attached with this article. You can watch the video, and you can contact the person who provide this services for hotel. We do not have his email Id, but we can give you, the phone number .+919571118855. 
Idea number 2 
You need a software which can improve your customer satisfaction, and your customer satisfaction will increase when your customer will get very good service while they are staying in your hotel, due to it is very difficult for hotel staff to fulfill every customer's requirements on time due to communication error. Because single Hotel Gas requirement is being delivered by many hotel departments and many peoples within the hotel. You can take an example of against order a coffee from hotel room, the following steps guest will get the coffee. and why Guest are not writting on Tripadvisor about Hotels ....
1. Guest will call to the room service 
2. Undertaker will receive the,Guest order & enter in software 
3. Software generate kOT ( kitchen order ticket) 
4. It will reach to the kitchen. 
5. Kitchen chef will announce this guest order. 
6. The person who is responsible for making the coffee is start the coffee machine, and prepare the coffee. 
7. Then he will put the coffee on pass counter in the kitchen 
8. Then the person who is responsible to deliver the coffee will pick up the coffee, arrange the tray set for coffee delivery. 
9. The server will go to the guest room and serve the coffee. 
This example is showing us, a single coffee order required to department and one software interface. If, communication error happen due to anyone, coffee order will delay. Now example 15 coffee order came at the same time, now I am sure, five person staying in the hotel bill received late coffee order. Due to this communication error, guest satisfaction are suffering in the hotels, if you expect the guest will write good review about your hotel on TripAdvisor it is not possible because, hotels are charging 500 times more then price of a coffee, and that coffee is being served late. Due to this reasons many hotels are failed to increase customer satisfaction. This can be solved easily, with a Technology, and Technology name is WIFICRM Software. This software setup, a real time communication between a hotel guest and the person who is responsible to deliver the guest services. This software is very helpful for increasing customer satisfaction and increase TripAdvisor ranking. Because TripAdvisor rankings will only received when your customers are writing positive reviews about your hotel and in the whole Hotel operations there are many areas which is being not covered the first area is due to communication error within the departments customers are not getting good services and they are not increasing TripAdvisor rankings but if hotels are using this software they will set up a great communication meena Hotel guest as well as department and this idea is very helpful for increasing TripAdvisor rankings for sure. 
Idea number 3 
This is very innovative idea, the idea is, using Amit Gaur services, he is expert providing solutions for Hotel online reputation on TripAdvisor. He provide training to the hotel staff how to present, services in a very professional way. This is very useful for small hotels who has lacking of professional employees in the hotel. 
Idea number 4 
Creating wow for the customers, this idea has lot of charm, increasing TripAdvisor reviews. The following ideas using by the hotels in the past claims they have increased TripAdvisor rankings in 30 days . 
A. Personally me to every guest 
B. Three times asking against how was stay going 
C. Set up a complaint management software, and resolve the software with solution and complementary service recovery will also increase customer satisfaction and then you can request your customers to write review on TripAdvisor. 
E. Bullet Electra, is a formula giving something extra to the customer, create something wow, so that he will ask, to return the things with us TripAdvisor review. 
If you are really looking for a solution for increasing TripAdvisor reviews I suggest you to use a software. Softwares we give you a commitment of two things which will definitely increase your TripAdvisor rankings. 
A. Capturing customer details and performing automated asking review at TripAdvisor. 
B. Set up a system which will segregate your happy customers and unhappy customer. This will be very helpful to published negative comments tripAdvisor, as well as, the software is helpful to provide a service recovery. I really do not understand by customers are writing negative reviews on TripAdvisor because they will get nothing, if the directly complain to the hotel about their stay they will definitely get the service recovery from the hotel management. I am sure this information is very helpful for the all the hotel managers and all the revenue managers who are looking for solutions for increasing TripAdvisor reviews about their hotels. 
The three. We have to consider for Rank Top at Tripadvisor 
A. Guest satisfaction is the priority increasing TripAdvisor rankings 
B. Use a software to capture customer details and segregate happy and unhappy customers.for unhappy customers, provide service recovery, and for happy customers request for writing a review about your hotel services that's it. It is so simple. 
If you want to use a professional services you can contact Mr Amit Gaur. Who is expert result oriented and promising service provider for TripAdvisor ranking.
 

I am very much sure, you have learn today some new tips and formulas increasing TripAdvisor which are still not on Google. I am also very well thankful if Google will show the search result on google search, to all those people who are searching about increasing TripAdvisor rankings and reviews. This is something new tried and tested formulas. 
If you like this article please share.
 
tripadvsor rank tips