Increase Revenues & footfall ( Restaurant consultancy by Chef Amit GAur ) INDIA
As a consultant for the Hospitality industry, I have noticed in the last 14 years, anyone can increase their Restaurant footFalls & Revenues with little changes in food recipes, presentation of food,& meaning full Menu engineering. I came from culinary background experience and trained with seasoned Hoteliers. I am Amit Gaur and I am a Restaurant consultant in India. I provide my services to following places, Delhi, Mumbai, Goa, Bangalore, Hyderabad, Chennai, Delhi, Udaipur, Jaipur, Rajasthan. 
I have noticed, many 5-star hotels restaurants are not doing well just because food lovers in the City un-aware about product and services. The restaurant is Offering. Recently I have done my restaurant consultancy to one of the restaurants in Jaipur. When I started my consultancy the restaurant is not doing a good Occupancy in the restaurant, with little changes in the restaurant menus, training present staff and teaching them how to increase restaurant revenues with digital marketing, I am proudly to share you that Now the Same Restaurant is having a waiting list of customers 30-minute daily basis. 
This all I have done with teaching restaurant staff how to run restaurant business as a profit center. 
If you are looking for a restaurant consultant, who can guide you how to increase your restaurant revenues, modified presentation of your food recipes, understand behavior likes and dislike of customers about the food I would like to recommend it myself as a restaurant consultant in India. 
I provide my services in following cities. Delhi, Mumbai, Bangalore, Hyderabad, Goa, Karnataka, Rajasthan, Udaipur, Jaipur, Shimla, Dubai, London. 
My India office addresses   37, sector six, Malviya Nagar Jaipur Rajasthan. INDIA 
My 24-hour support number   +91 9571118855 
 
I provide following restaurant Consultancy Services. 
1. Kitchen planning of restaurant 
   I provide complete kitchen designing and equipment planning services. This will be very useful for you if you are opening a new restaurant. My specialty is utilized every part of the kitchen into a revenue development platform. All the kitchen planning I have done in the past are based on make operational easy and friendly to the staff. Stitching machinery planning is the first requirement of restaurant consultancy. If this is gone wrong believe me every staff working in your restaurant will have any problem in operation and fast food deliveries to customer tables. 
2. Menu planning and menu engineering 
   If you are a new restaurant owner I will help you to make a beautiful exotic innovative menu for your restaurant, if you want to change your present Menu I will be very helpful to create a wonderful menu for your restaurant this is the second services I provide under restaurant consultancy in India. I am one of the famous and celebrity executive chefs of India. Innovation & authentic easy and delicious food items I will suggest for your restaurant menus. You will increase your business revenues and guest audience football if you are having an excellent menu in your restaurant. 
3. Food cost & wastage audit 
   As a restaurant consultant in India and has many years of experience, I will be helping many restaurant owners reducing their food cost and wastages. I have a great, come on the subject. I will definitely guarantee you to reduce your food cost and wastage is if you hire me for restaurant consultancy. 
4. Training of restaurant staff 
   I am a certified trainer for a culinary in fnb professional. In my restaurant consultancy, I provide training and standard operating procedures training module and software training to the staff. 
5. Manpower suggestions 
   Because I provide my consultancy to many restaurants in the world I will be also suggesting you good quality of Manpower for your restaurant I do not charge any commission providing manpower but I will definitely recommend some skilled manpower for your restaurant if I feel your restaurant required quality of staff. 
6. Marketing of restaurant 
   I will be teaching your restaurant staff how to optimize their free time into digital marketing. I have developed many software for restaurant marketing which is made by myself I am the one only culinary profession in the world who know software programming also. My unique restaurant marketing strategy will definitely make your restaurant famous in the city it is a guarantee. 
Overall my Restaurant Consultancy Services includes training, technology, and my past experience together to increase your restaurant revenues. I am the best restaurant consultant in India because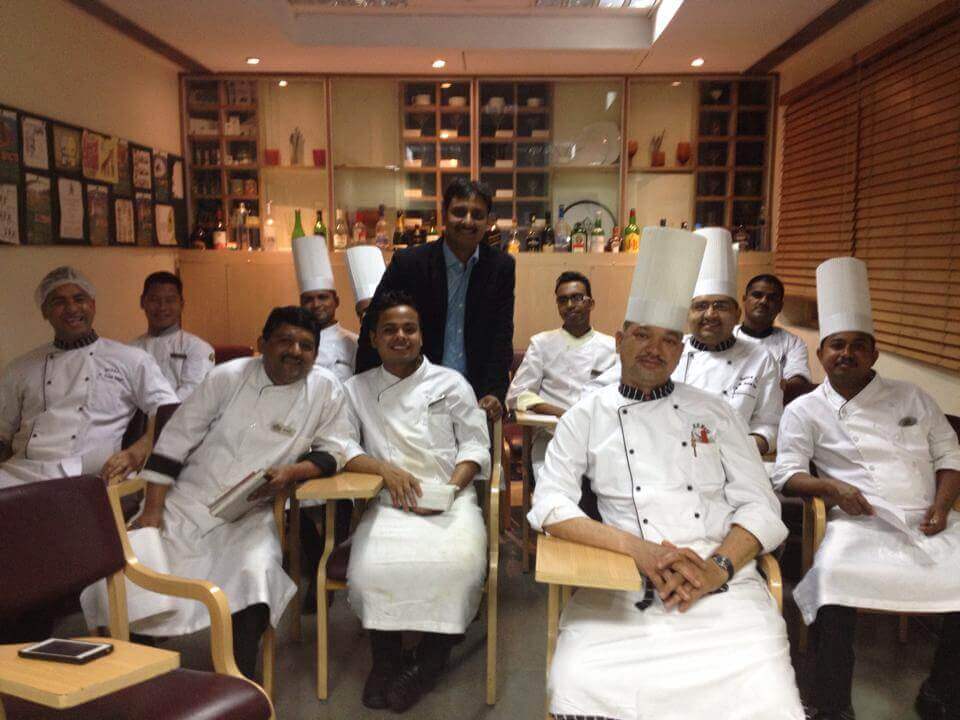 1. I will give you a commitment in writing what I am going to achieve together with your staff. None of the consultants give you this thing in the return but I will give you it will be a promising restaurant Consultancy Services. 
2. After my restaurant consultancy, you will definitely increase your restaurant business revenues and you will reduce your food cost and wastages it is a guarantee. 
3. After my restaurant consultancy your staff performance with the increase because I will teach them how to make the restaurant business into a profit center. 
About my past experiences, where I have worked before, you can call them and check about my references & working style. You will find everybody will remind me because I am genuine, I am innovative, I am result oriented and I am very promising. I have a formula how to make restaurant business grow with training to the peoples, little changes in the food quality and presentation and unique marketing strategies to make you famous in the City. 
Thank you very much for reading about my restaurant consultancy. If you want to contact me I am sharing you my email address and phone number. You can contact me we will coordinate the Date and time and let's sit at one place discuss how we can increase your restaurant revenues and guest satisfaction. I recommend my best restaurant consultant in India and I provide my services to following places, Delhi, Mumbai, Goa, Bangalore, Hyderabad, Chennai, Delhi, Udaipur, Jaipur, Rajasthan.