Hotel FNB Promotion revenue increase Ideas 30 day challenge
30 Days challenge Increase your Hotel Revenues up to 8-15 % with our Technology & post covid Hotel marketing strategy.
Nobody has told you about this idea, even you have also not think this idea in the past but whoever getting success. this idea seems to be not practical and logical but this idea works and increasing Hotel revenues. so are you ready to learn about this idea more down More Down. 
Hello , I am Amit gaur online marketing research and development professional for Hospitality industry. Today I am sharing you some ideas you can start practicing this idea for 30 days and trust me you will increase up to 8 to 15% of your total revenues or any specific departmental revenues.
 let me begin with a strategy training sequence wise. Let's begin with how you can increase your restaurant buffet banquet hall revenues in 30 days up to 8-15 % .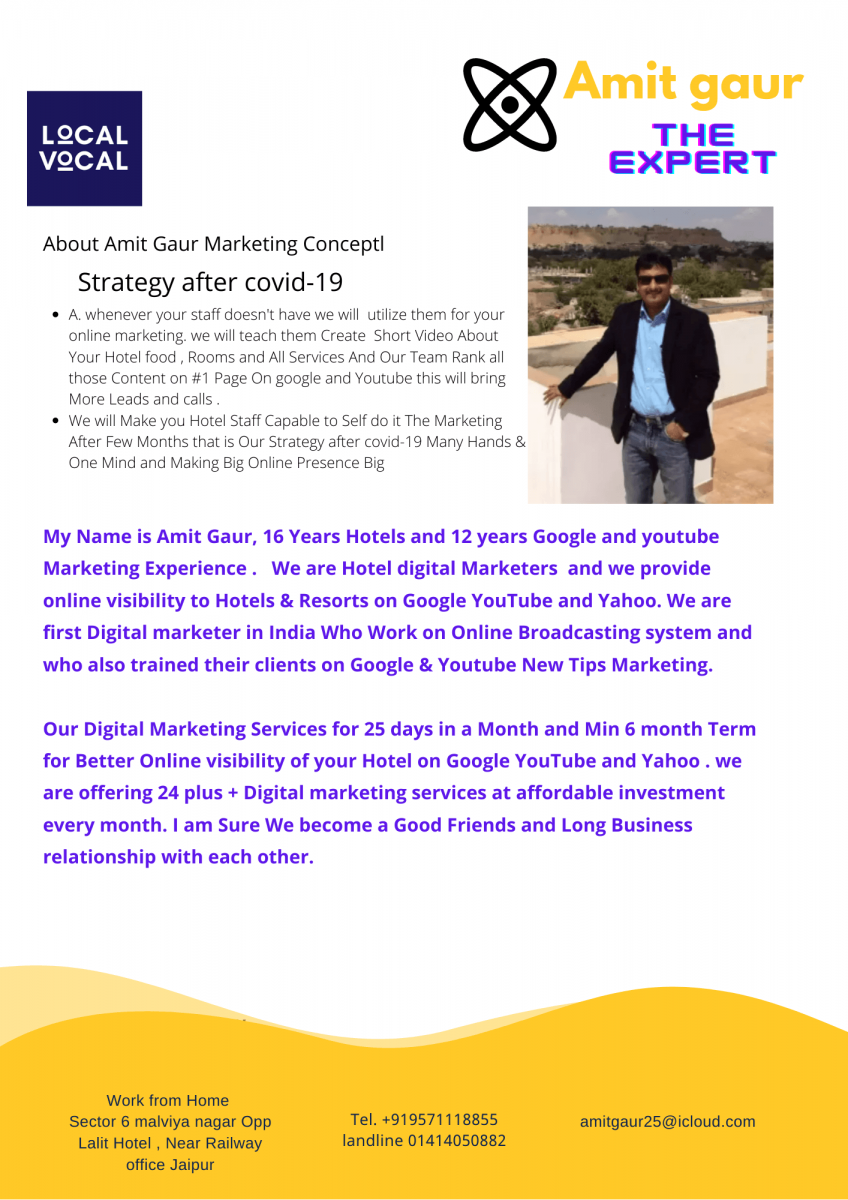 How to Increase Restaurant revenues 30 days 
1.Go to your restaurant stand at entrance gate of your restaurant. 
2.Bring your mobile phone out from your pocket.
3.Open your camera in your mobile phone
4.Make your camera to video mode
5.Showcase your restaurant with your real voice with promoting your restaurant and requesting to customer to come for lunch and dinner at your restaurant and enjoy telling them that after covid-19 you have launch new healthy food and presently you are offering some discounts offers and promotions whoever book directly on your phone call or when they visit they told you your name. Show your kitchen, show your sitting arrangement of your restaurant, show what are the dishes you are providing in your buffet. Small show around video of your restaurant which giving one message that you are one of the best restaurant in your city and presently you are offering discount. Don't mix everything in one video. One video should give one message.
6.Now relax your 80% work done.
7.Now visit on this website       www.hotelsvideo.in     
8.Registered your hotel on this website if you have any problem contact +919571118855 telephone number on WhatsApp, they will help you and guide you
9.Upload the video on this website.
10.Now I again relax your 90% work done
11.As soon as you upload your video on this website your video start ranking on YouTube Google and other search engines on First Page in the Search Results.
12.This exercise continuously you have to do for 30 days it is so simple can you do it ?
If you do it for 30 days you will find you start getting more new customers at your restaurant. Customers are contacting you directly booking their tables. Your problem solved. Normally this is a proven formula and practice.99 % hotels has claim that doing this practice they have increased their revenues up to 15% and continuous doing this practice you can increase your revenues up to 100% in one year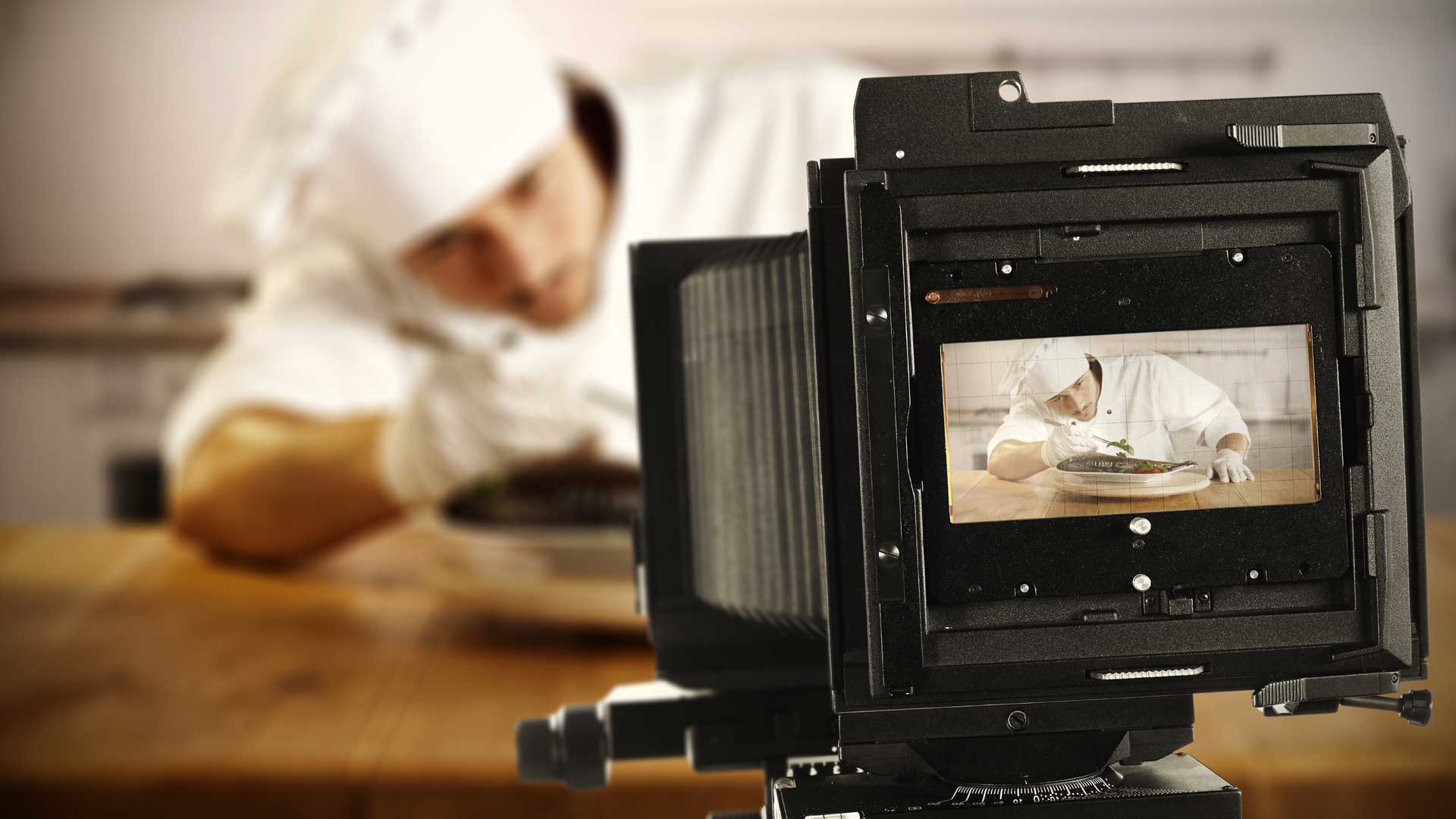 If you find 30 days you are getting results now it is time for you to pay the fees to the www.hotelsvideo.in  and if you find no results your restaurant and yourself already present on Google and YouTube there is no loss.
 but if you don't give a good food and good service even God also not help you. This practice is for getting new customers at your place and then your food and service should speak and able to do remarketing and mouth publicity of your food. I am sure this practice helpful for you.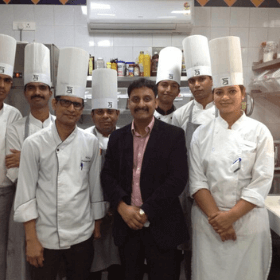 Amit gaur